fun fact: goose and geese both performed in philadelphia on march 11th last year.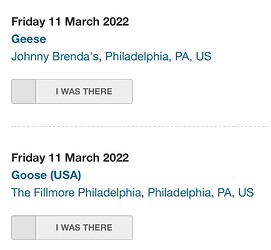 real talk, i'll leave it to you to figure out how you feel about goose…
but you should totally check out geese.
i've been loving what they've been putting out, but they really 'found their sound' on their latest album 3D Country. a little bit the strokes, arctic monkeys at times, and thick with thom yorke vibes.