Hi there, I've been making hand carved and printed linoleum prints for around 5 years. Here is my shop.
I did a bootleg poster for the Padua show in August and some people on reddit really liked it.
I also put it up for sale as a digital download on Etsy, if anyone is interested.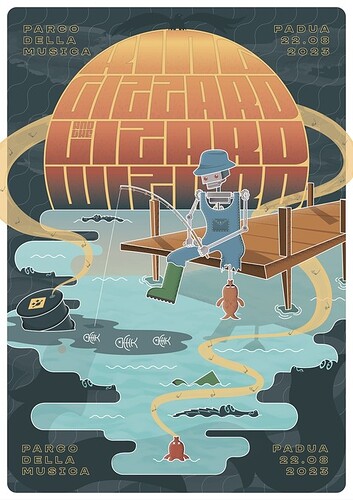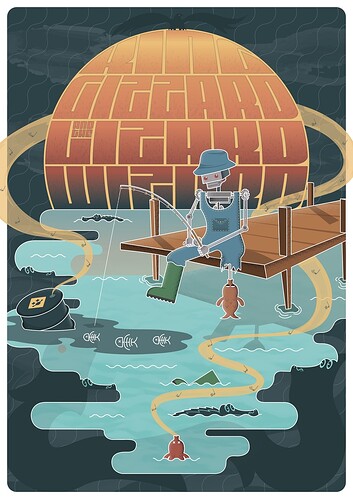 POSTER FOR PADUA: KGLW Padua Bootleg Poster - Etsy
POSTER WITHOUT TEXT: KGLW Bootleg Poster V2 No Dates - Etsy UK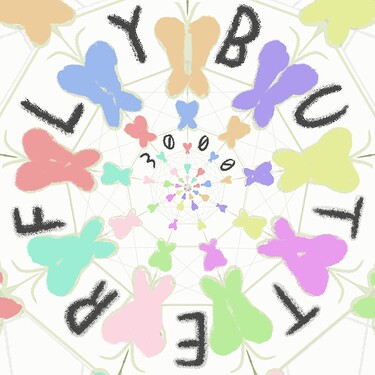 It's pretty shit and i couldn't figure out a better way to do it without making it look shit and it ain't certainly finished but you get the point of it
I would share an image of some painted shoes a friend has, but I get errors when trying to upload an image or even a link to the image
Multiple errors occurred: 1) Sorry, you can't embed media items in a post. 2) Sorry, you can't include links in your posts.
that's our anti-spam being overzealous. I've raised your trust level, so you should be able to post it now
I'm loving these t-shirt designs!!! Are you selling them?
I have about 40-50 non-KGLW T-Shirt designs (I created a new wardrobe for myself!) but have yet to make anything public. I just got back from a 3 week vacation and will work on it in September. Once I get everything sorted, I'll report back. I also need to do some work on these specific designs themselves after seeing how mine printed. Just some basic cleanup around the edges.
I don't want to spam too much, but just wanted to let everyone that will attend the Padova show to look around for me cause I will be handing out free stickers. Same ones that will be added in each tube with the posters that I posted above.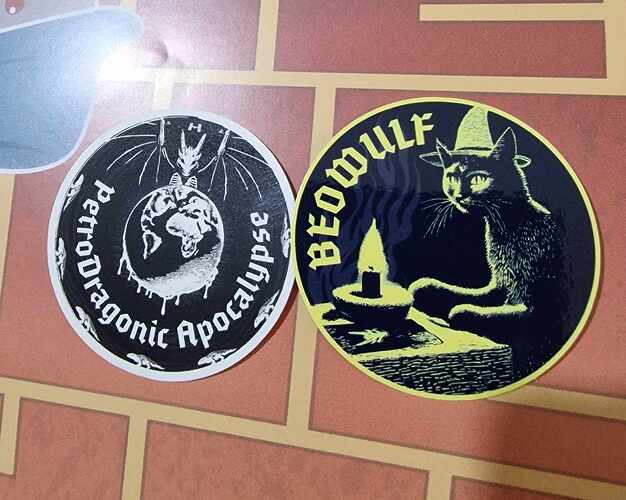 Those are very cool, I love the style. Reminds a little of some of the Polygondwanaland reference art.
Hey all, I'm Dustin. I made the Official Bootlegger, "Live Boogie!" – I can't post links but you can search for it on QRATES . COM
As of today, the campaign received enough pledges to get pressed!
There's still 24 hours to go in the campaign if you'd like to grab a copy. After 24 hours, they're no longer available!
I think I found it. Is this it ?
I think there are trust levels on the forum. So if you cant post it, that might be why.
Yes, that is it! Thanks for posting!
And no worries, I can see why this kind of set up needs to be in place.
Just hoping to share with other fans outside of my usual circles. I'd love to stick around though!
Please do, and great work on the comp! I love seeing these compilation ones instead of just putting them out as Gizz sequenced.
I think this is our reminder to update the FAQ to mention the trust levels, but its a good idea to have a read through of it anyway. In short, just interacting with the forum (reading multiple posts, commenting, liking, etc.) will raise your trust level in no time.