Sometimes in the night I ask myself, what did King Gizzard play on this day in history??
…so when I got tired of wondering, I used the KGLW.net API to make this site: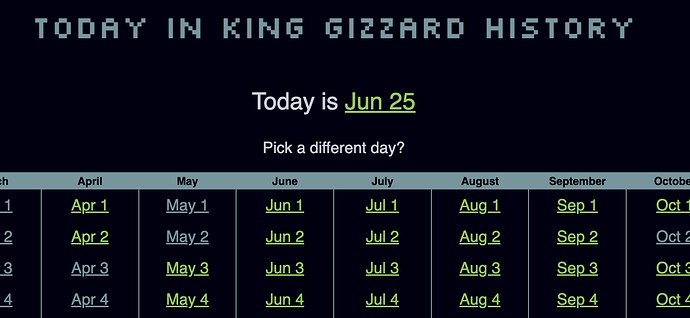 It's got a page for every day of the year (leap day too eyup) and it'll link you to what concerts they played that day, what albums or singles might have come out, and whatever else fun stuff I can find.
If you've got suggestions I'm all ears… no promises though! Thanks!