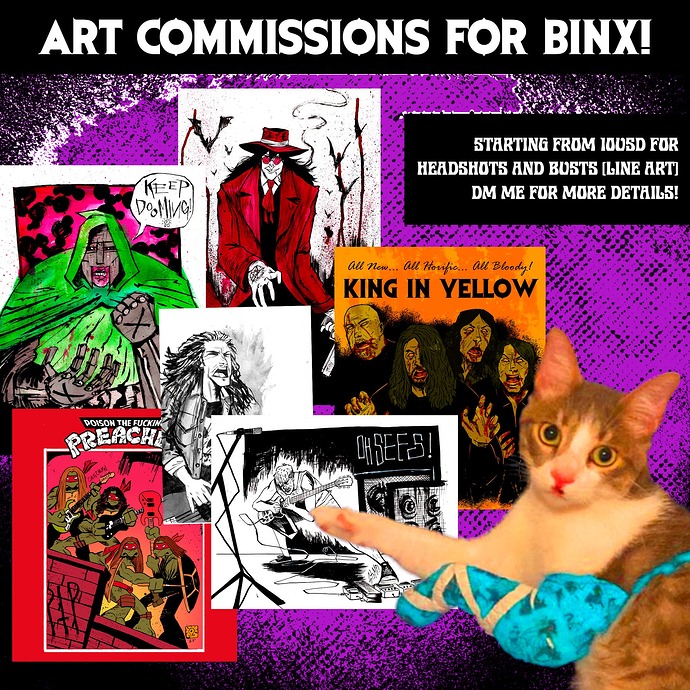 Art Commissions for Binx's Recovery

Join me in supporting Binx, the resilient feline who needs our help! Recently, Binx faced a tough situation, breaking both of his paws. To aid his recovery, I'm offering custom art commissions.
Every commission will directly contribute to Binx's medical expenses. Your support through art will not only bring a unique creation into your life but will also play a vital role in helping Binx get back on his paws.

How to Participate:
Commission a piece of art to help Binx heal! Your choice of portrait, landscape, your own OC's, or any custom piece will make a significant difference in Binx's journey to recovery.

About Binx:
Binx is an integral part of our lives for me and my Girlfriend, filling our days with love and joy, unfortunately through one of his nightly adventures he fell 6 floors down from a roof and broke the bones on his left elbow and three phalanges on his right paw. Let's come together and assist in providing the care he needs during this challenging time.
You can check more of my work here: jorclank | Instagram | Linktree
Please DM me to secure your commission and support Binx in his healing process.
Thank you for being part of Binx's recovery through art!
Warmly,
Jorge Peña a.k.a Jorclank (The polygondwanaland comic guy)